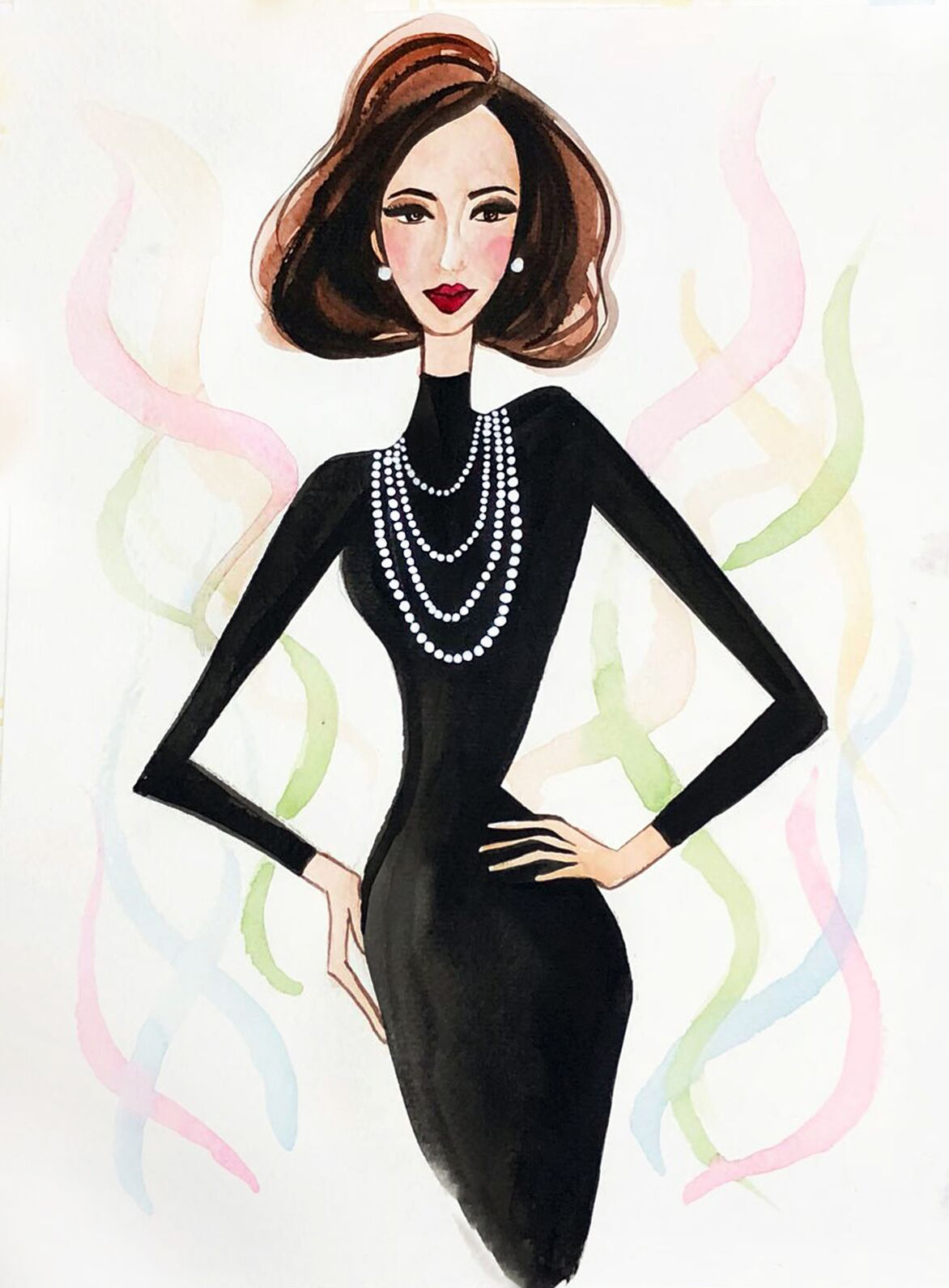 The classic piece of pearl jewelry, the pearl strand comes in a variety of styles and sizes. The pearls of the strand can all be the same size, or they can be graduated in size, with largest pearl in the center and smaller ones decreasing in size on each side to the clasp. Style, design, and the choice of pearls are important in dictating both aesthetic design and the value of the jewelry.
Choosing the size of the pearls is a matter of personal taste, but it is also a subject of tradition. For instance, size of the pearl can be an indicator of the wearer's social status and certain sizes are considered appropriate for women of certain ages. Smaller pearls up to 6mm are appropriate for young girls and younger women up to the mid-20s as they reflect a youthful look. Medium sized pearls ranging from 6.5mm to 8mm are appropriate for women in their mid-30s and beyond, reflecting elegance, class, and wealth. Larger Akoya pearls (9mm-10mm) are very rare and expensive. These are usually one of a kind statement pieces that are appropriate for special occasions.
Necklace Styles
Chokers range from 30-40 cm in length and consists of single or multiple strands of pearls worn high on the neck.
Princess styles range from 40-50 cm in length and are essentially the "classic" length for a pearl necklace, lying slightly below the neck. A versatile necklace that can be worn with many different styles of neckline.
Matinee styles range from 50-60 cm in length and are traditionally worn for semi-formal occasions, works well with suits and dresses.
Opera styles range from 70-80 cm in length and are generally worn at formal occasions with evening dresses. The necklace should fall below the bust line. To be worn during the day in less-formal settings, the strand can be doubled over.
Rope styles are over 90 cm in length and are the longest of all pearl necklace styles. It is very versatile and can be doubled, tripled or knotted.